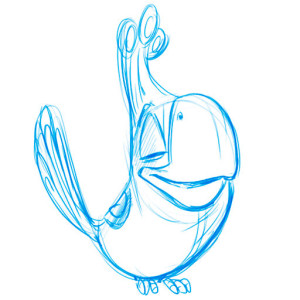 Tobias Schwarz ist ein Illustrator und Story-boarder aus München. Er hat einen BA in Visuelle Kommunikation von der Universität der Künste Berlin  hat klassische Animation an der europaischen Partnerschule des Sheridan College Canada in Dublin, Irland studiert.
Seine Leidenschaft für alles Visuelle: Illustration, Story-boards, Zeichnen und Animation, hat ihn rund um den Globus gebracht. Er hat unter anderem als klassischer Animator an preisgekrönten Animationsfilmen  für Walt Disney und 20th Century Fox Animation Studios gearbeitet.
Tobias Schwarz lebt in München und arbeitet als creative consultant, Illustrator und Story-boarder für die Europäische Werbe- und Filminsutrie.
Tobias Schwarz is an artist, illustrator and story boarder from Munich Germany. He has a BA in Visual Communication from the University of Arts Berlin and studied Animation at Ballyfermot, Dublin, the European Partner School to the Sheridan College Canada.
His passion for illustrations, drawings and animation has brought him around the world. He has worked as classical character animator on several award-winning features for the Walt Disney Company and 20th Century Fox Animation Studios.
He now lives in Munich and works as creative consultant, illustrator and story boarder for the European advertising and film industry.